Arsenal midfielder Granit Xhaka has said that his team are back in the top four hunt after defeating Manchester United in the weekend Premier League fixture. The Gunners had gone into the game as potential underdogs after the disappointing 3-1 Europa League defeat at Rennes but they came up with a renewed mentality to overcome the Red Devils.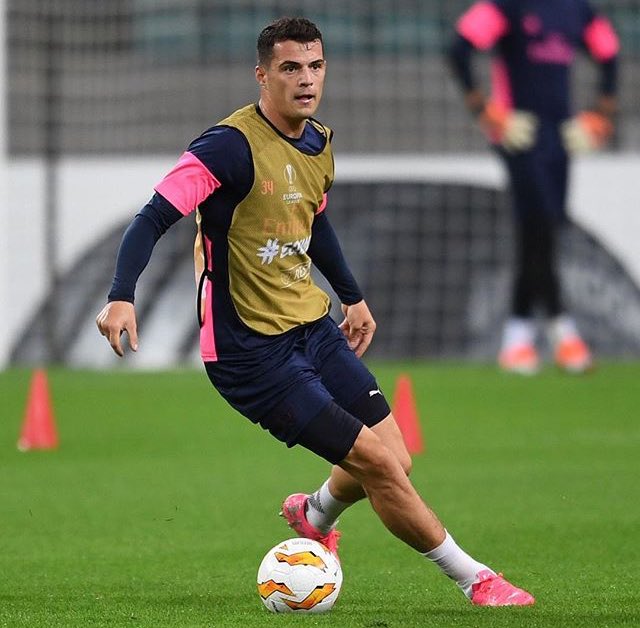 Xhaka opened the scoring in the 12th minute after goalkeeper David de Gea misjudged the flight of the swerving shot. Thereafter, the Gunners managed to curb the Red Devils with good organisation and excellent goalkeeping from Bernd Leno before Pierre-Emerick Aubameyang double the scores through the penalty spot in the 69th minute.
From thereon, the Gunners managed to control the game with relative ease and they are now firmly in the driving seat in the race for the third and fourth positions, considering their friendlier schedule from now and the end of the season. When asked about the same, Xhaka said: "We are happy to win and it was very important if you see the results from Tottenham and Chelsea
"It was important to take the three points and now we're back in the game. We had to learn from our mistakes that we made against Manchester United in the FA Cup. We played well but they were always dangerous on the counter-attack and today with five at the back we were more compact. It was important to press them as well "I think these three points show us the way. This game was a six pointer and we don't have a lot of games left, but we need the points to be in the top four."
With the United triumph, Arsenal have propelled into fourth spot with a two-point advantage over the Red Devils. By next week, Chelsea could come within goal difference of them by playing the game in hand, but the Gunners may still hold the advantage for the top four, given they have completed their schedule against the top six teams.