Manchester United have extended the deal with Jesse Lingard.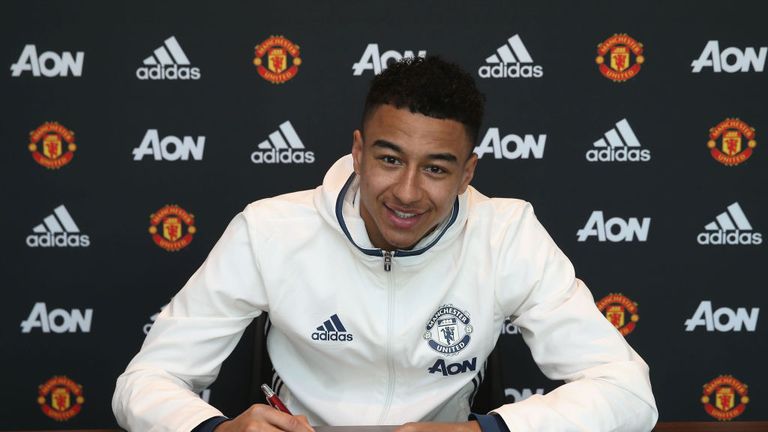 The club and the player's rep agreed to a four-year deal with an option of an extra year. The new deal will see Lingard earn three times his wages in the range of £100,000 a week.
Lingard had a year on his former deal before both parties agreed to extend it. The home-grown talent joined the club's academy when he was seven years. He developed with the youth team, getting his first pro deal in 2011.
The 24-year old established himself in the first team under former manager Louis van Gaal. His previous experiences at Leicester City, Birmingham City, Brighton and Derby County helped him grow. He had his debut in the senior team against the Swans on the opening day of the 2014/15 season. Since then he has gone on to play 70 times and scoring 11 goals.
"Manchester United has always been a big part of my life. I have been with the club since the age of seven and I feel great pride every time I pull the shirt on.
"To have scored in two cup finals for my boyhood club were immensely proud moments for me and my family. As a team, we have already won a major trophy this season and I look forward to helping us win many more under this great manager," the excited player said after agreeing to the terms of the new deal.
Coach Jose Mourinho said he was "delighted" that "the popular member of the squad" agreed to the new deal. He praised the intelligence, energy and ability of the player.
On the international scene, Lingard has played four times already as he tries to establish himself in the team.