Jon Moss had as poor a day yesterday as a match referee can have on a Football pitch.
It's safe to say that it was his decisions which drove the match rather than the players' skills.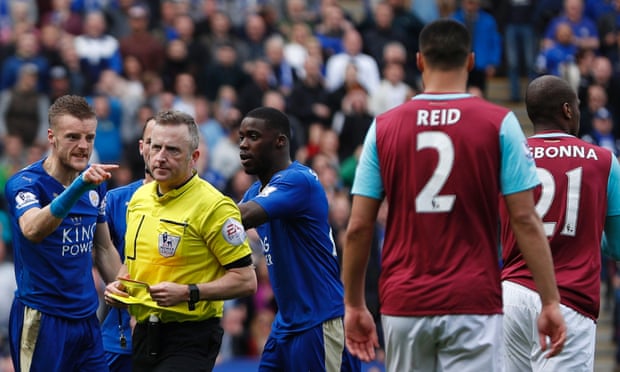 But, still, neither of the two managers, whose teams were involved in the game, came up with critical remarks against him.
Claudio Ranieri just avoided commenting on the issue at all and left it upon others to form an opinion.
Slaven Bilic, on the other hand, was vocal in the fact that Moss's last decision that is to provide the Foxes with a penalty kick snatched the match out of the Hammers' hands, but, he added that it's normal for the referees to be influenced by thousands and thousands of public screaming around them demanding a decision in their favour.
According to Bilic, from Moss's perspective, the fact that some of his earlier calls in the game had displeased the spectators supporting Leicester, he might have looked to balance it out with that penalty to the hosts. But, that's where one has to go a little easy on match officials as coping with the pressure of the home crowd anywhere in England is hard.
Bilic also said that he and his team thought that their effort was sufficient to earn them a victory.
Bilic, however, played down that Vardy dismissal, which was definitely one of the two biggest decisions in the game including that late penalty, saying that he couldn't quite have a clear look at that particular incident and thus, could not speak in detail of that, but, but, on the basis of what he heard later on, he believed it was the dive of the striker which caused that red card to be shown.